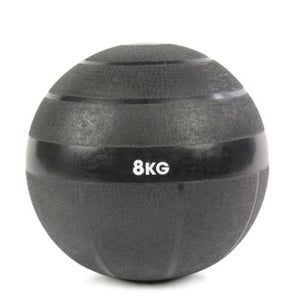 Power up your workout with a Slam Ball! Extremely versatile - use it for HIIT, Boot Camp, Circuits, CrossFit, or as part of your exercise plan. Provides full body conditioning and helps to strengthen the core, increase flexibility as well as co-ordination! 
Product Details:
Weight - 8kg
Dimensions - 28cm diameter
Material - PVC with sand filling.
Colour - Black
Slam balls must be thrown against an appropriate gym floor i.e. rubber or EVA. Products damaged against concrete, tarmac, hard or rough surfaces will not be covered in the event of damage.